Frost Free Combi Fridge Freezer
KGM9681
Family Size Combi Frost Free Fridge Freezer
Features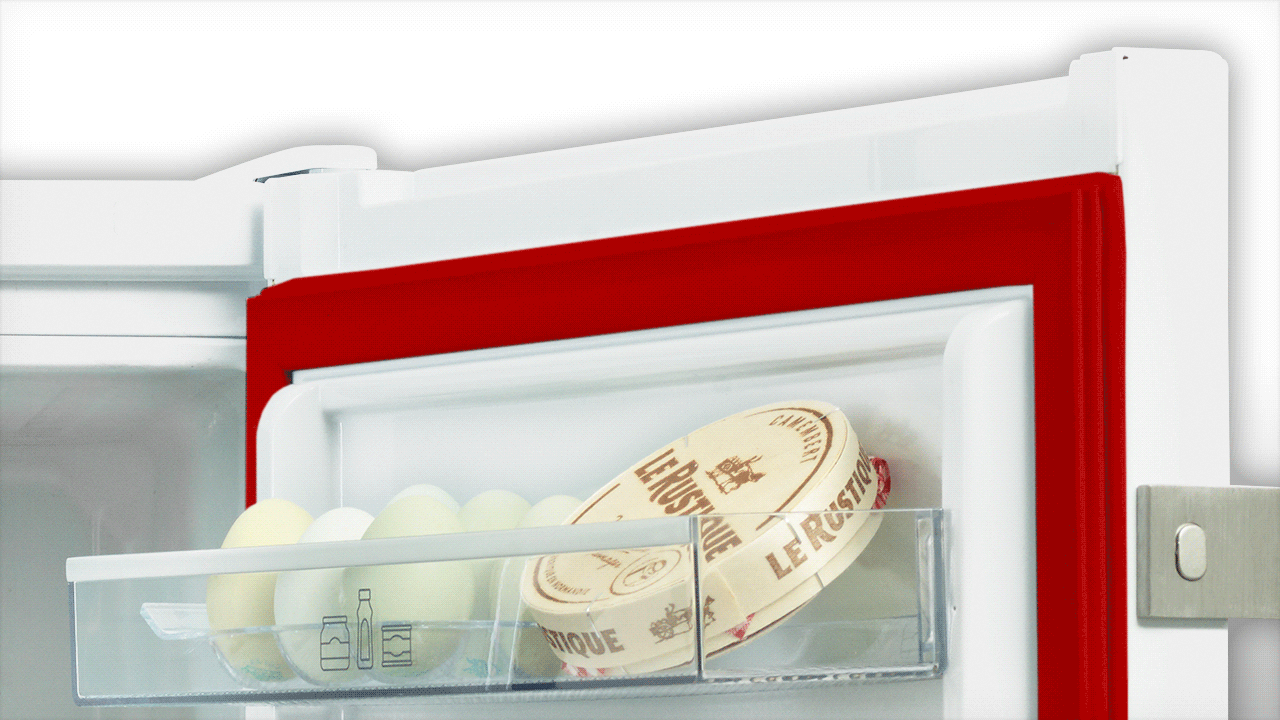 Hygienic Door Seals
Close-fitting hygienic door seals maintain your chilled food in a clean and stable environment.
Dairy Compartment
Store your butter, yoghurt and cheese selection in our dedicated Dairy compartment to help keep them fresh.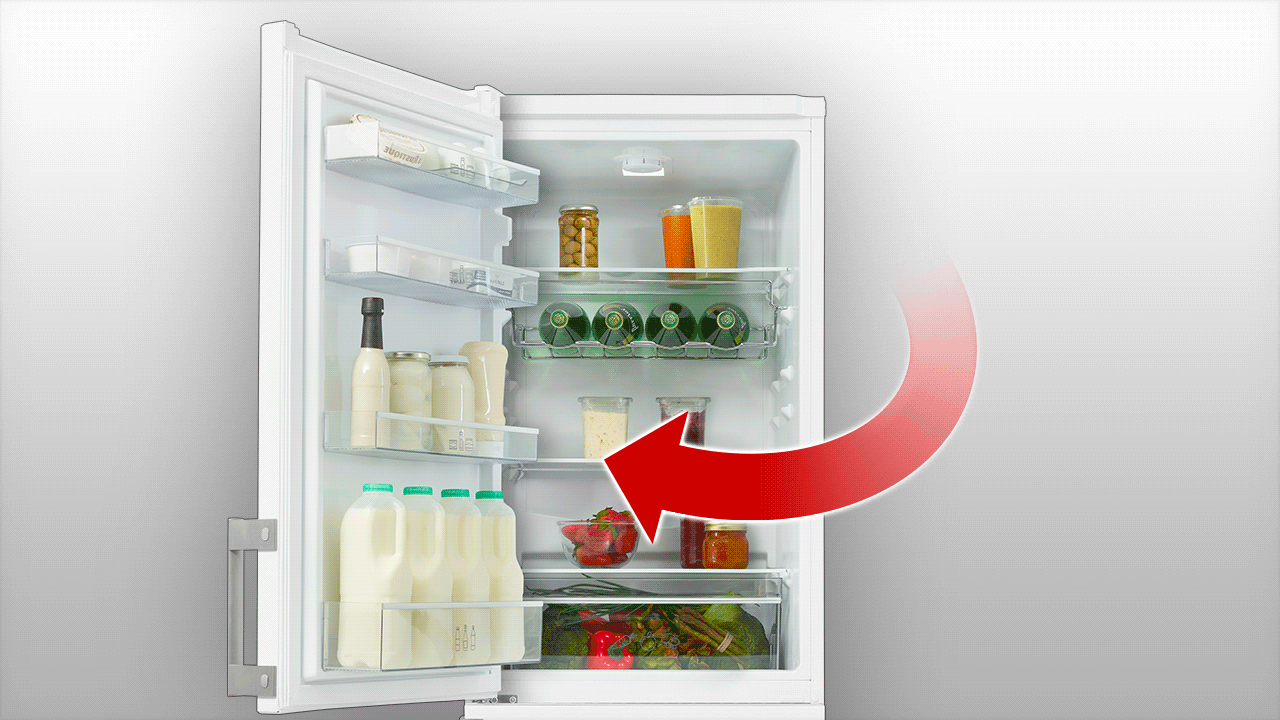 Reversible Door
Designed to suit multiple kitchen layouts, our appliance doors can be easily reversed to make installation smooth and trouble-free.
Adjustable Glass Shelves
We understand that flexibility is important when it comes to storing your groceries. That's why our glass shelves can be easily adjusted to different heights, making sure you always find space for your taller food items.
Flame Retardant Back
All our current refrigeration products are manufactured with either a metal flame retardant back or an aluminium foil covered flame retardant back, providing increased protection. All our refrigeration products exceed UK and European safety standards.
Adjustable Thermostat
Giving you complete control over your appliance, the temperature of both the fridge and freezer can be easily adjusted to suit the food that's stored inside.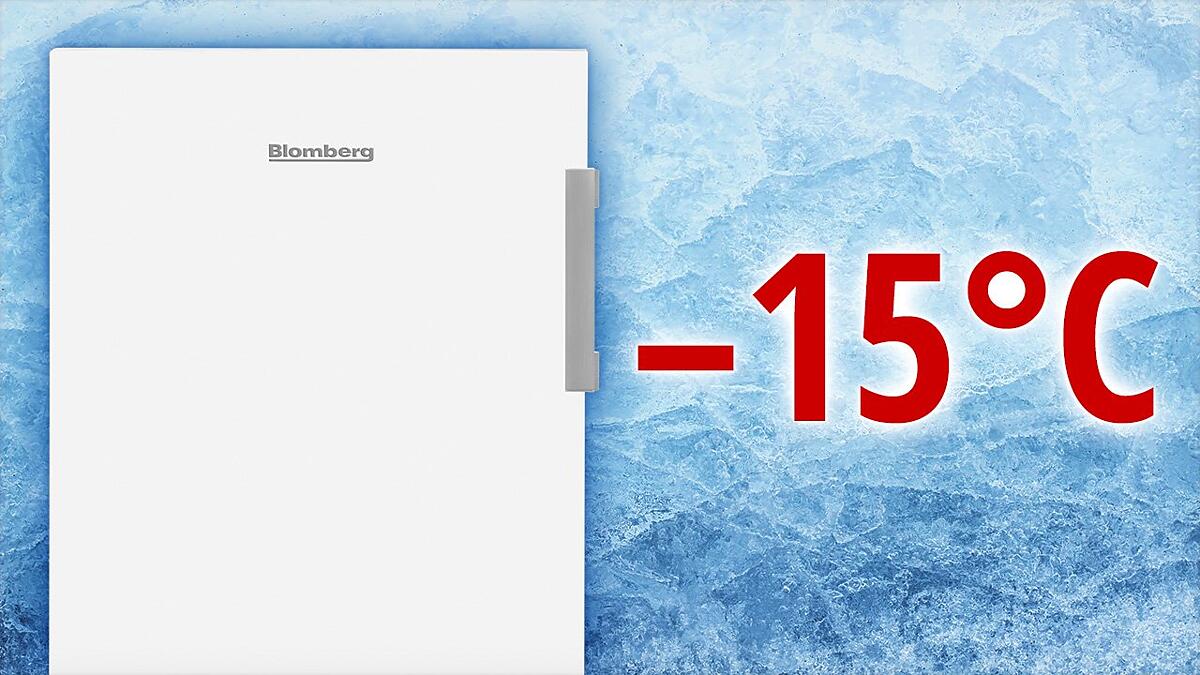 Food Protector Technology
Offering unparalleled storage flexibility, our Food Protector Technology ensures that your freezer continues to function in ambient temperatures as low as -15°C. If you're lacking kitchen space, you'll be able to safely store your freezer in a garage or outbuilding, even in the midst of winter.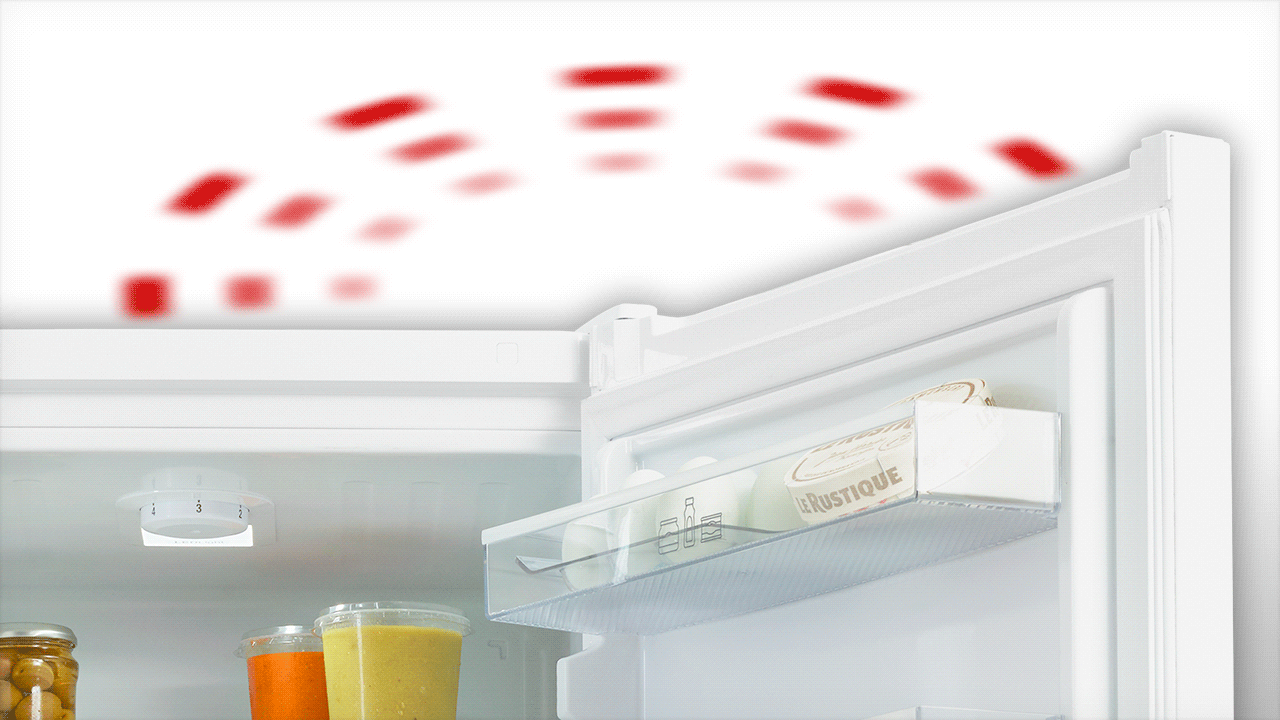 Open Door Alarm
With a convenient door open alarm, you'll always know when your fridge door has been left open too long.
Frost Free
Designed to simplify your life, our Frost Free freezers automatically maintain a dry environment to prevent ice from building up. The result is a freezer compartment that you will never need to defrost, saving you valuable time for better things.
Chrome Wire Wine Rack
Fusing functionality and style, our elegant chrome wire wine rack gives you a dedicated space to store your wine and 2 litre bottles.
Specifications
Main features
| | |
| --- | --- |
| Refrigeration Class | Combi Fridge Freezer |
| Cooling Type | Frost Free |
| Flame Retardant Back | Yes |
| Refrigeration Type | Frost Free |
| Energy Efficiency Class | A+ |
| Door hinges | Standard |
| Reversible door for LH or RH opening | Yes |
| Door Handles | External Handle |
| Freezer Guard | Yes |
| Maximum ambient temperature for satisfactory operation | 43°C |
| Minimum ambient temperature required for satisfactory operation – Freezer Only | Down to -15°C |
| Wheels | Rear |
| Adjustable front feet | Yes |
Fridge features
| | |
| --- | --- |
| Open Door Alarm | Yes |
| Odour Filter | Yes |
| Chrome wire wine rack | Yes |
| Cold Wall technology in Fridge | Yes |
| Shelves Type | Glass |
| No. of Shelves [Including salad crisper cover] | 3 |
| Full Width Bottle Rack | Yes |
| Adjustable Shelves | Yes |
| No. of Full Width Commodity Racks | 2 |
| Egg Tray | Yes |
| No. of Large Salad crispers | 1 |
| Interior Light in Fridge | LED |
| Defrosting method | Auto Defrost |
Freezer features
| | |
| --- | --- |
| Slimline Ice Tray | Yes |
| Freezer Drawers | 4 |
| Defrosting method | Frost Free |
Packaging Waste Information
Net & Gross Volumes
| | |
| --- | --- |
| Net Storage fresh food – cu.ft | 6.7 |
| Net Storage fresh food – ltrs | 189 |
| Total Net Volume – cu.ft | 11.2 |
| Total Net Volume – ltrs | 318 |
| Gross Storage fresh food – cu.ft | 7.1 |
| Gross Storage fresh food – ltrs | 201 |
| Total Gross Volume – cu.ft | 12.6 |
| Total Gross Volume – ltrs | 357 |
| Net Storage frozen food – cu.ft | 4.6 |
| Net Storage frozen food – ltrs | 129 |
| Gross Storage frozen food – cu.ft | 5.5 |
| Gross Storage frozen food – ltrs | 156 |
Dimensions & Weights
| | |
| --- | --- |
| Net Weight (kg) | 72 |
| Gross Weight (kg) | 76 |
| Product Height (mm) | 1910 |
| Product width (mm) | 595 |
| Product depth (mm) | 650 |
| Carton height (mm) | 1989 |
| Carton width (mm) | 665 |
| Carton depth (mm) | 739 |
Consumption Values & Other Technical Specification
| | |
| --- | --- |
| Energy consumption per day (kWh/day) | 0.97 |
| Climate class | SN/T |
| Energy consumption (kWh/Year) | 355 |
| Frozen food compartment rating | 4 Star |
| Freezer Meltdown time (hours) | 21 |
| Freezing capacity fresh food (kg /24 hr) | 5 |
| Operating noise level (dBA) | 43 |