Six burner gas hob:
1 x 1kW
2 x 1.7kW
2 x 3.0kW
1 x 3.5kW
Cast iron pan supports
Grooved griddle
Flame failure safety device
Left oven:
Electric conventional oven
Capacity 80 litres
Programmable timer
Right oven:
Electric fan oven
Capacity 73 litres
Top left:
Separate 2.3kW dual circuit glide-out electric grill
Bottom right:
Storage drawer
Total connected load: 7.2kW
Dimensions: w1092 x d608 x h905-930mm (to hotplate)

WHY CHOOSE RANGEMASTER?
With a Rangemaster at the heart of the kitchen, the kitchen is always the heart of the home. That's why you'll find a Rangemaster in more homes than any other range cooker. So, why buy a Rangemaster? If being Britain's No.1 range cooker manufacturer isn't reason enough, read on to find out why we're in more homes than any other.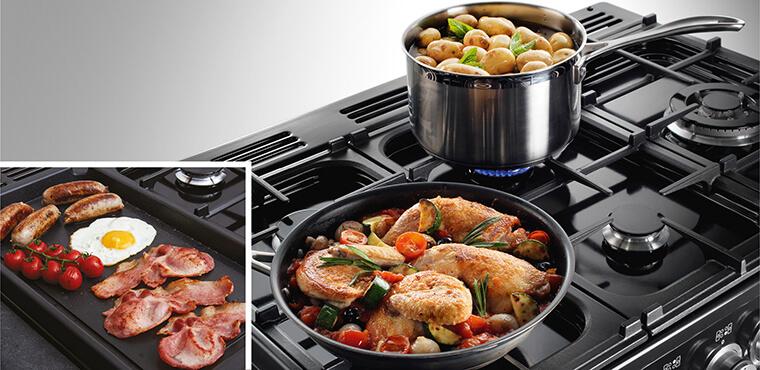 DELUXE HOTPLATE WITH MULTI-ZONE
The Rangemaster deluxe hotplate features seven cooking zones including a powerful multi-ring burner for wok cooking and a removable multizone griddle. This smooth durable non-stick griddle plate is the perfect surface for cooking a variety of foods, from drop-scones to a full English breakfast or alternatively the perfect steak. The griddle can be removed for easy cleaning and also for access to the two ceramic burners beneath. This flexible hob should satisfy the most adventurous of cooks and the largest of families.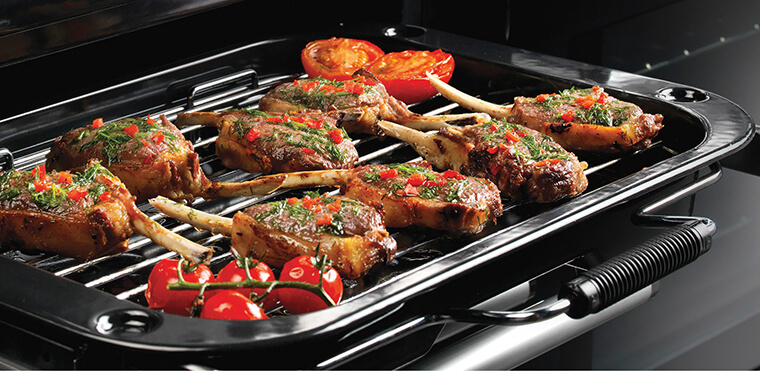 DELUXE GLIDE-OUT GRILL™ WITH 4-WAY TRIVET
The deluxe grill offers even more cooking flexibility and capacity thanks to its deeper pan design. It also includes a four-way trivet for four grilling depth options to suit every type of dish.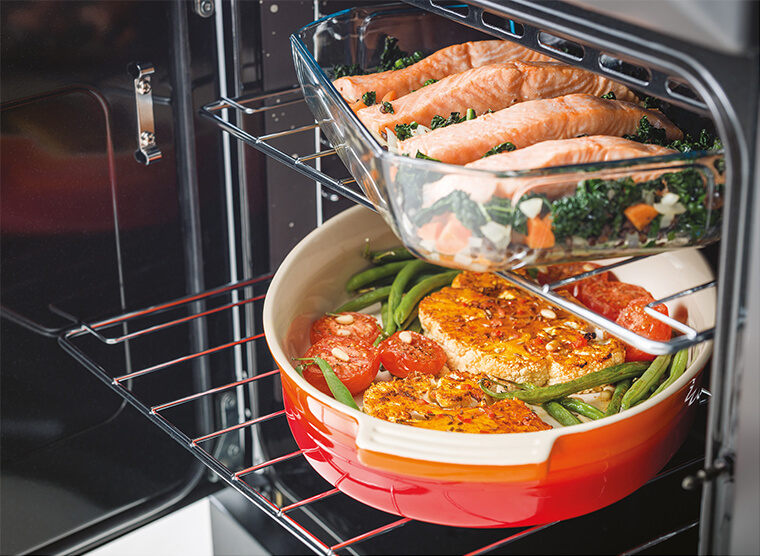 MULTIFUNCTION OVEN
Rangemaster's multifunction oven offers seven functions for really flexible cooking. These ovens have fan and conventional functions combined with grilling, base heat and browning elements all of which can be used individually. So you can use the base heat to crisp the base of your pizza; fan grill some whole fish; brown a pasta bake; cook your roasts using the fan assisted function or bake using the conventional function.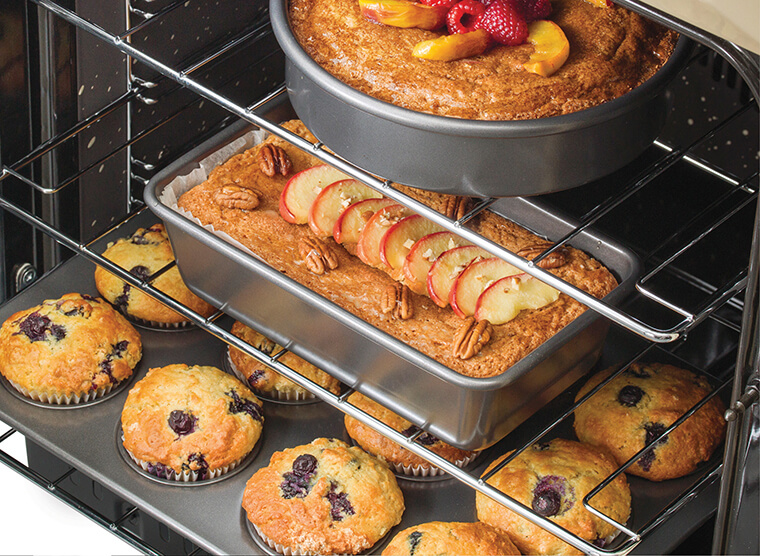 FAN OVEN
Using an element at the back of the fan, the fan forces the heat into the cavity making the cavity the same temperature throughout. This function is ideal for batch baking or for different foods at the same temperature.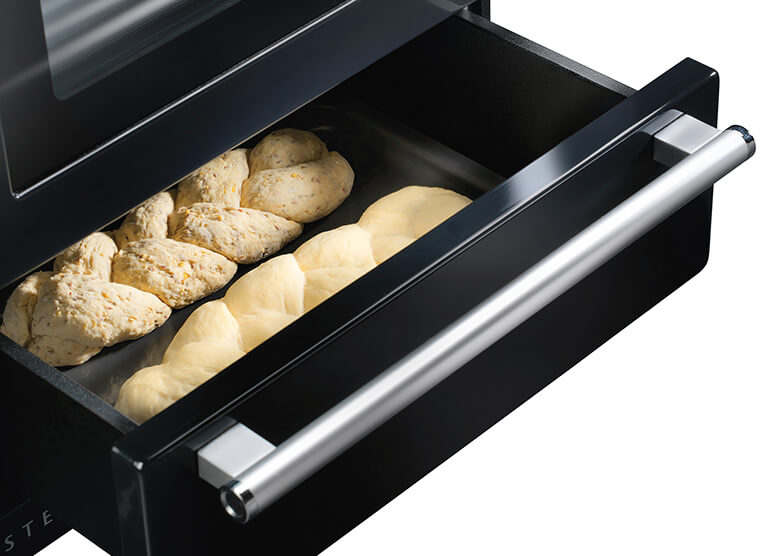 BREAD PROVING DRAWER
The Rangemaster bread proving drawer is a unique feature to range cooking, enabling you to rest and rise your dough before baking. This drawer enables a controlled, warm environment, operated by a simple on off switch, and has slots in the base that allow warm air to flow in and prove dough perfectly.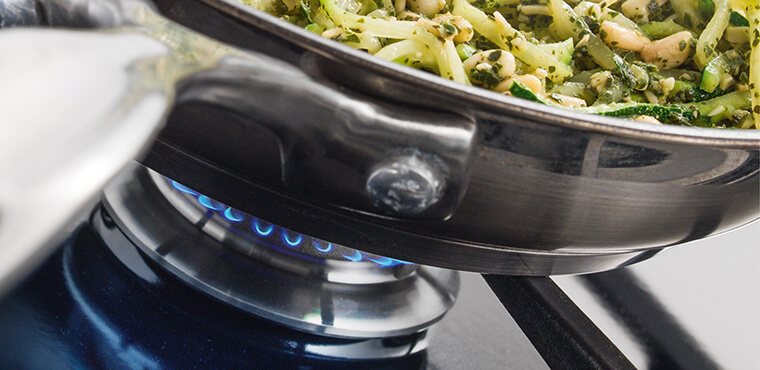 MULTI-RING BURNER
Create authentic Asian cuisine on the Rangemaster multi-ring burner, which can hold a specially designed wok cradle.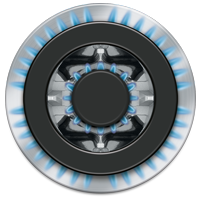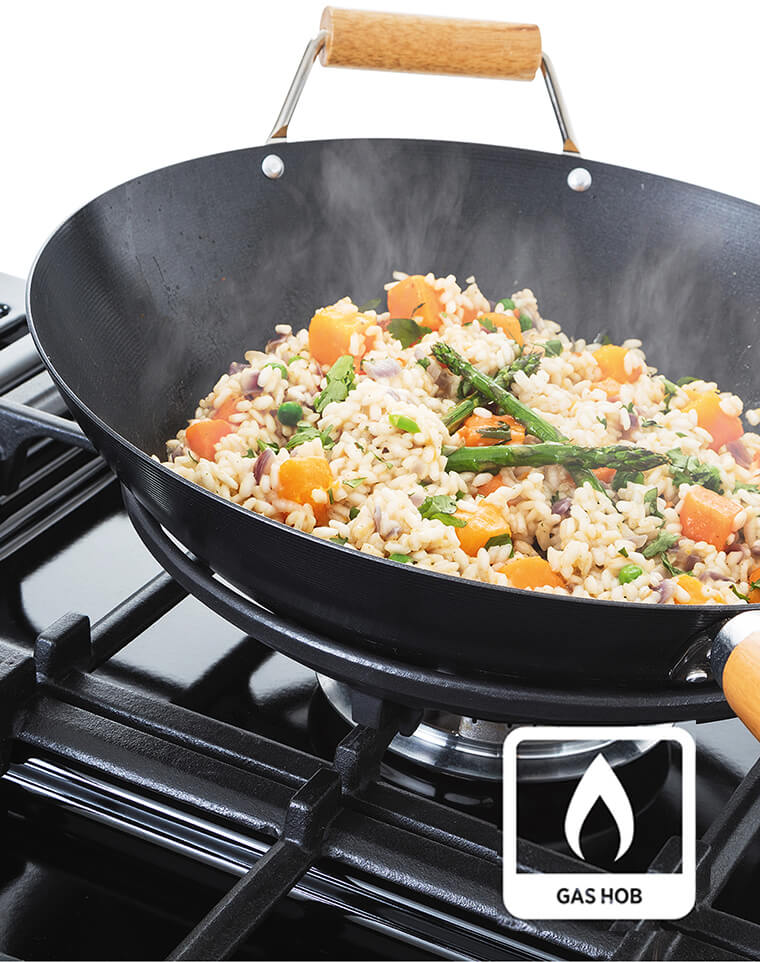 WOK CRADLE
Especially designed to sit on the pan supports over the multi-ring burner, the wok cradle holds securely the wok without the need to hold it making cooking a breeze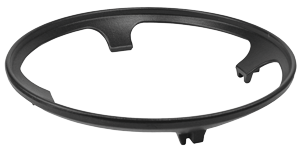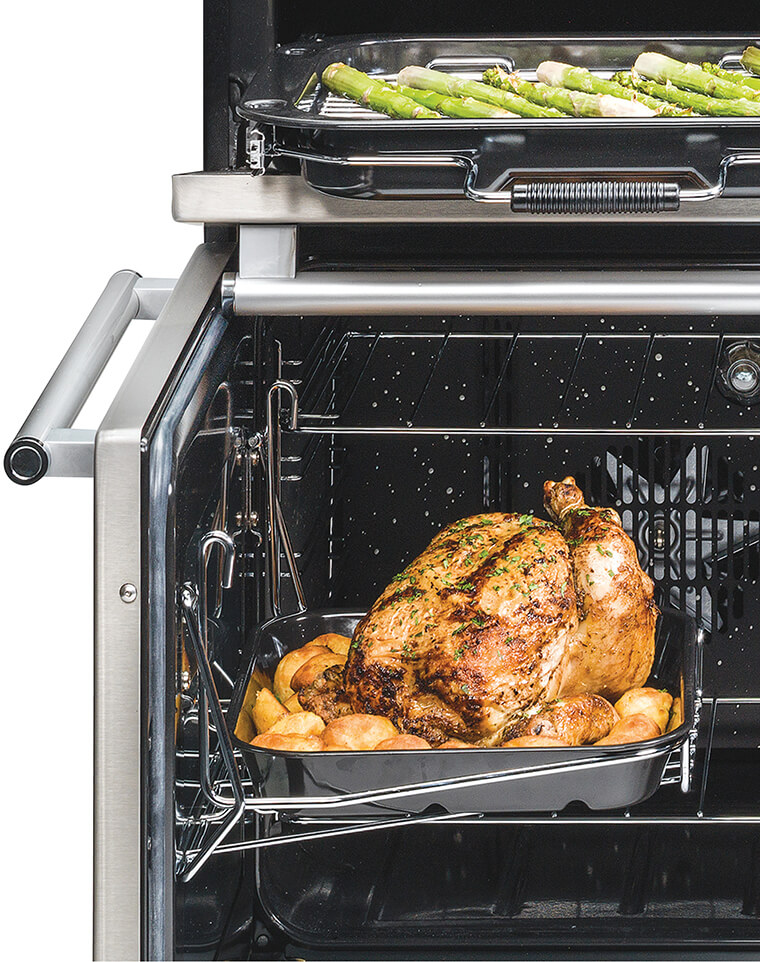 HANDY RACK
No more scorching your hands on the oven cavity when you reach in for your food. The Handyrack attaches to the main oven door and pulls the roasting tray out for easy access when the door is opened. This feature is great for Sunday roasts or alternatively for straight to the table meals such as lasagne.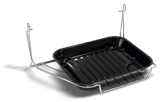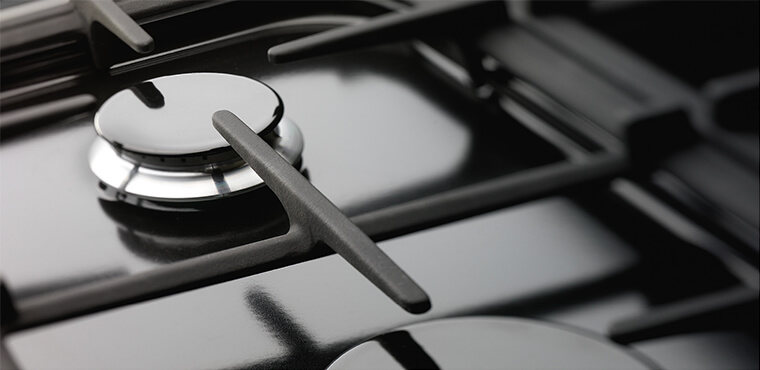 PAN SUPPORTS (CAST IRON, DISHWASHER SAFE)
All Rangemaster range cooker pan supports are manufactured from cast iron meaning they are built to stand the test of time and when required they can be put in the dishwasher for cleaning.