Craft your favourite coffee bar drinks at home with innovative professional barista technology.
Enjoy a rich, smooth espresso – or finish your coffee with a velvety layer of milk using the Adjustable Cappuccino System.
With its swing black body and stylish matt finish, the unique Dedica espresso maker adds a touch of authentic Italian design to any kitchen.
Key Features:
Enjoy rich, smooth espresso with perfect crema using your favourite blend or pod
Thermoblock technology crafts your espresso at the perfect temperature
Brew a wide range of milk based beverages with the adjustable Cappuccino System
Swing black with stylish matt finish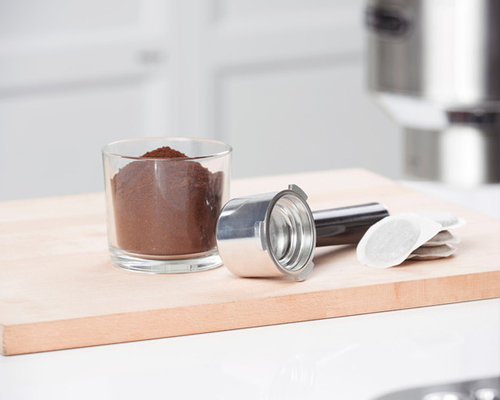 Dosing
Select one of three filters single espresso double espresso ESE pod
Pour one scoop of ground coffee
*Tip – use a grinder to grind fresh beans to get the best flavour.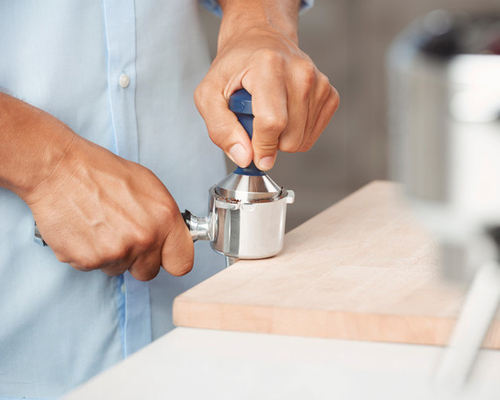 Tamping
Optional extra product – using De'Longhi tamper.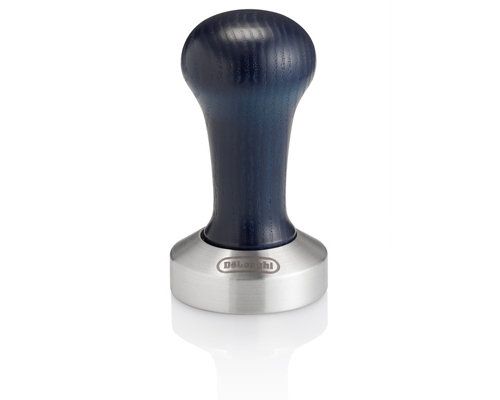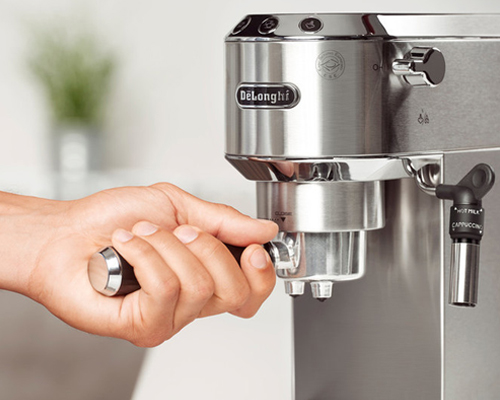 Brewing
Programmable dosing buttons for single and double shot.
The unique Thermoblock technology keeps the water at the exact temperature required to brew a perfect Espresso.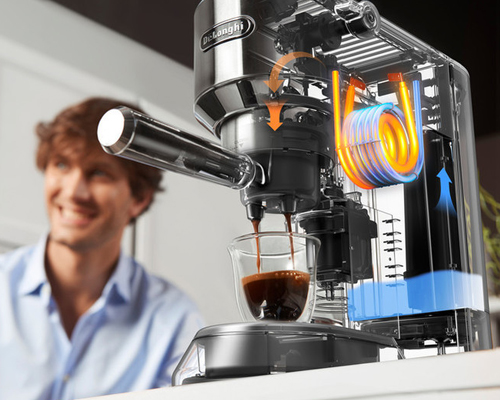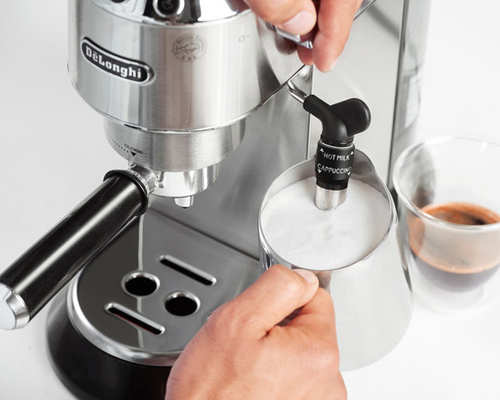 Texturing
Froth milk with the adjustable milk frother for a perfect cappuccino, or choose to steam milk for a caffe latte.
Professional stainless steel milk jug. (Optional extra.)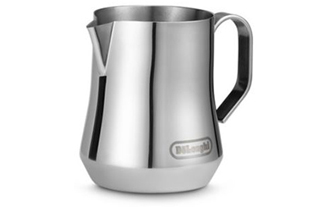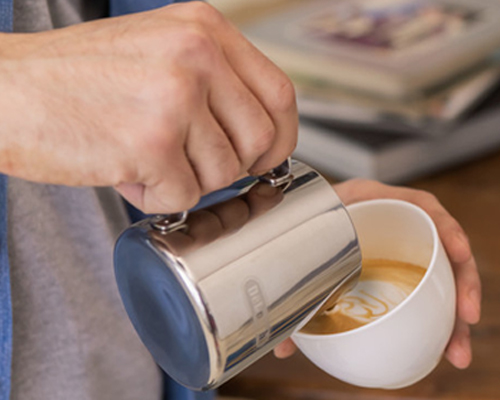 Pouring
Set you creativity wild and see what you can create.