Six zone ceramic hob:
1 x 2.0kW
1 x 1.65kW
1 x 1.55kW
3 x 1.1kW
Left oven:
Electric conventional oven
Capacity 80 litres
Programmable timer
Right oven:
Electric fan oven
Capacity 73 litres
Top left:
Separate 2.3kW dual circuit glide-out electric grill
Bottom right:
Storage drawer
Total connected load: 16.5kW
Dimensions: w1092 x d608 x h905-930mm (to hotplate)

WHY CHOOSE RANGEMASTER?
With a Rangemaster at the heart of the kitchen, the kitchen is always the heart of the home.
That's why you'll find a Rangemaster in more homes than any other range cooker. So, why buy a Rangemaster?
If being Britain's No.1 range cooker manufacturer isn't reason enough, read on to find out why
we're in more homes than any other.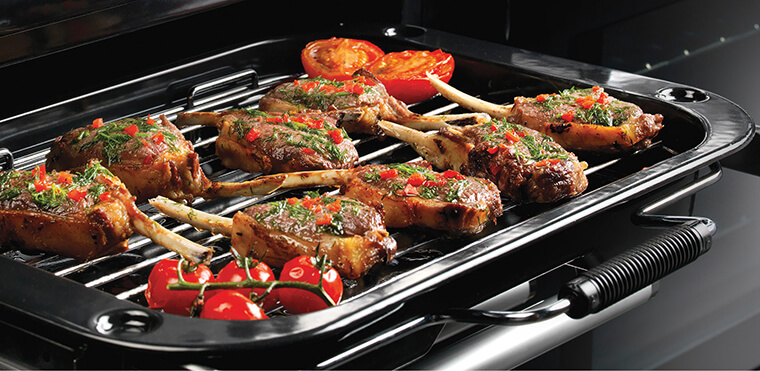 Deluxe glide-out grill™ with 4-way trivet
The deluxe grill offers even more cooking flexibility and capacity thanks to its deeper pan design. It also includes a four-way trivet for four grilling depth options to suit every type of dish.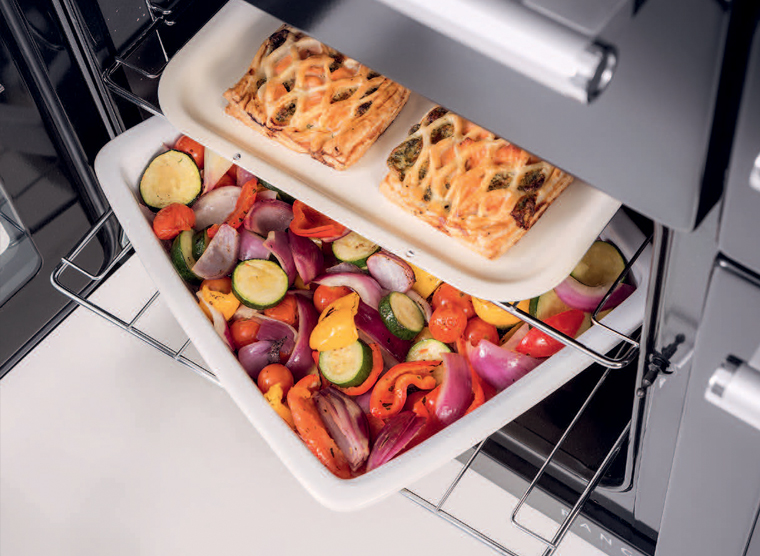 MULTIFUNCTION OVEN
Rangemaster's multifunction oven offers seven functions for really flexible cooking. These ovens have fan and conventional functions combined with grilling, base heat and browning elements all of which can be used individually. So you can use the base heat to crisp the base of your pizza; fan grill some whole fish; brown a pasta bake; cook your roasts using the fan assisted function or bake using the conventional function.
FAN OVEN
Using an element at the back of the fan, the fan forces the heat into the cavity making the cavity the same temperature throughout. This function is ideal for batch baking or for different foods at the same temperature.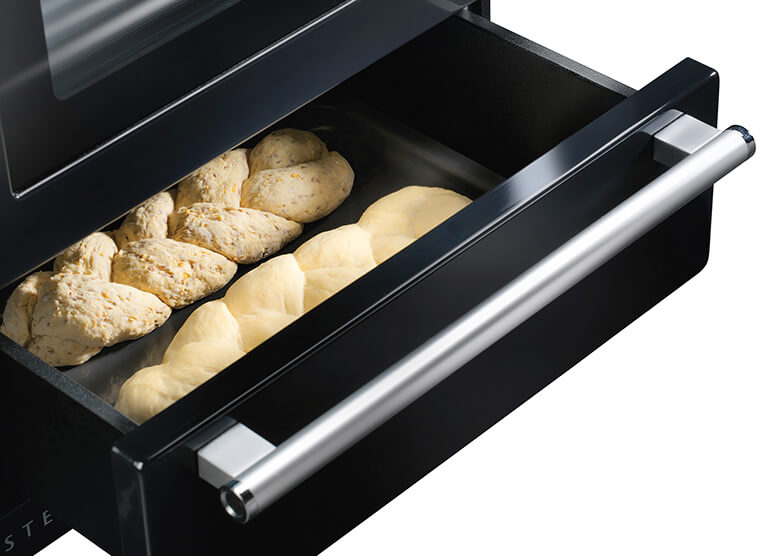 BREAD PROVING DRAWER
The Rangemaster bread proving drawer is a unique feature to range cooking, enabling you to rest and rise your dough before baking. This drawer enables a controlled, warm environment, operated by a simple on off switch, and has slots in the base that allow warm air to flow in and prove dough perfectly.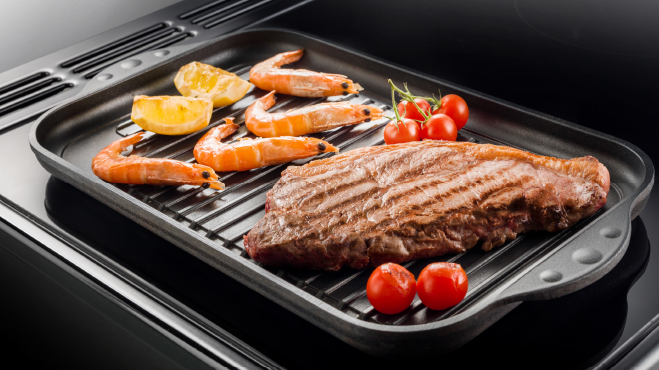 induction with griddle
The state-of-the-art induction hob available on Rangemaster range cookers offers a host of innovative features, which help to create a precise and highly controllable experience, ideal for those who love to cook. The hob includes two large cooking zones that can be used independently or bridged together to create one large surface area for griddles, fish kettles or a number of pans together. Sensors within the hob also recognise when the temperature of a pan rises rapidly, usually when a pan is about to boil dry, and will automatically reduce the power. For further flexibility Induction hobs are perfect for low-temperature and slow cooking, thanks to the specialist temperature settings. The three low temperature settings can be used to maintain a low temperature for up to two hours, ideal for defrosting, warming, simmering and stewing food.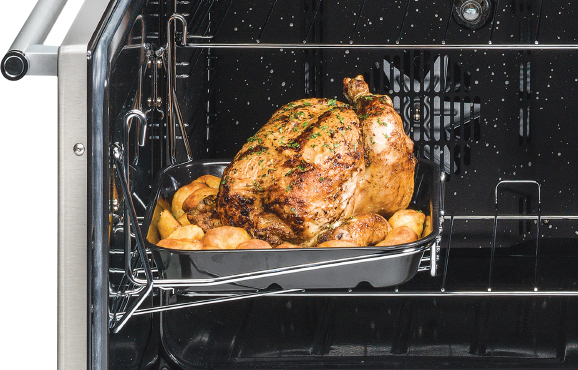 handy rack
No more scorching your hands on the oven cavity when you reach in for your food. The Handyrack attaches to the main oven door and pulls the roasting tray out for easy access when the door is opened. This feature is great for Sunday roasts or alternatively for straight to the table meals such as lasagne.