Inspire Kettle
If you're looking to add a touch of glamour to your kitchen, the Inspire Kettle offers style as well as performance. By combining a black premium textured high gloss finish with stunning stainless steel accents; this kettle will add a touch of class to any kitchen counter.
---
Perfect Pour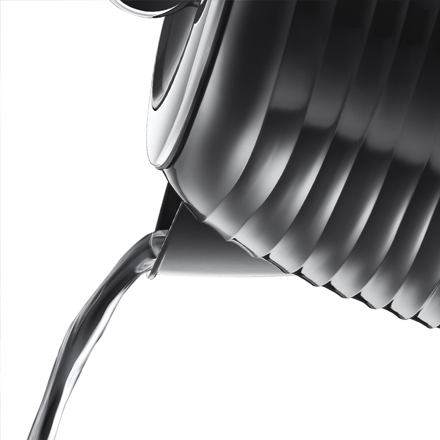 The Inspire Kettle is designed with a perfect pour spout that creates a streamlined flow of water straight from your kettle to your cup, leaving the days of splashes and splutters all over the counter behind.
---
Boils One Cup in 45 Seconds*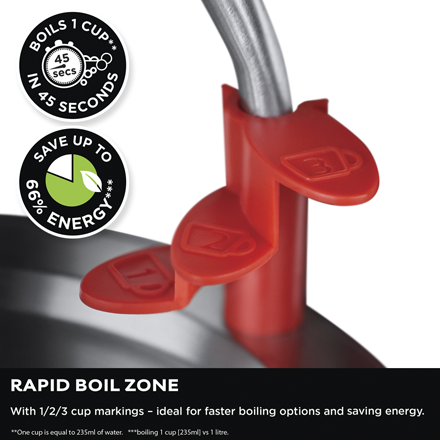 With 1/2/3 cup markings, the Inspire kettle allows you to measure the perfect amount for one cup using a rapid boil zone feature. By boiling one cup in just 45 seconds* means it's never too late for that last cup of tea. So whether it's a Saturday spent with a cuppa in bed or a Monday morning just before leaving for work, there's always time for a good cup of tea.
---
Illuminated power on/off indicator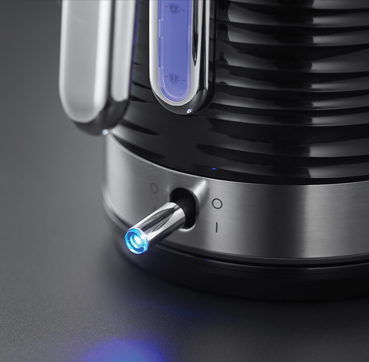 When boiling, the water window glows blue, bringing a gentle illumination to your kitchen. This kettle creates a calming atmosphere, just what you need on those mornings that can often be quite hectic.